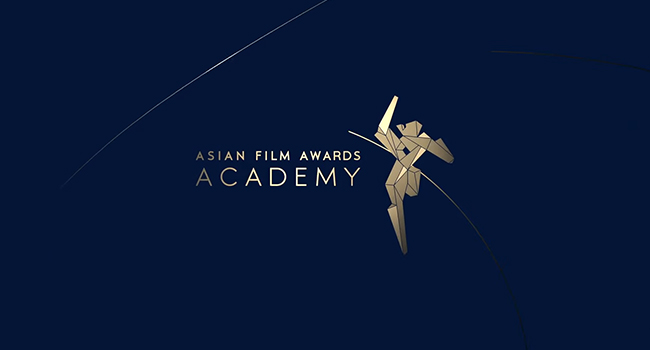 Acara tahunan yang diselenggarakan Asian Film Awards Academy (AFAA) 2020 sudah diselenggarakan yang juga telah berkolaborasi dengan festival film Busan, Tokyo, dan Hong Kong.
Walau rencananya bakal diselenggarakan di Busan, tapi, acara tahun ini justru digelar secara online pada tanggal 28 Oktober 2020. Acara ini pun disiarkan di situs web resmi AFAA dan Festival Film Busan serta di YouTube.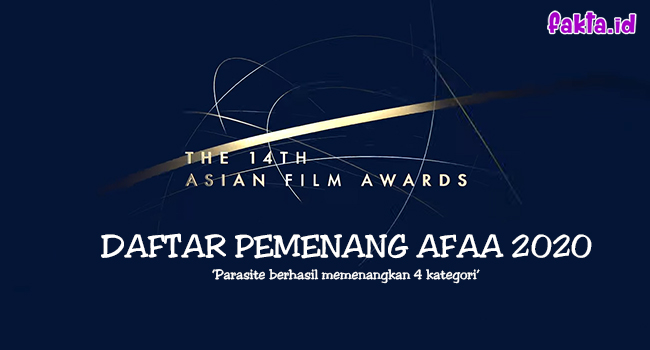 Daftar Pemenang AFAA 2020
Berikut ini adalah sejumlah nama pemenang lengkap beserta dengan kategorinya:
Best Film: "Parasite" (Korea)
Best Director: Wang Xiaoshuai ("So Long, My Son," China)
Best New Director: Hikari ("37 Seconds," Japan)
Best Actor: Lee Byung Hun ("The Man Standing Next," Korea)
Best Actress: Zhou Dong Yu ("Better Days," Hong Kong, China)
Best Supporting Actor: Kase Ryo ("To the Ends of the Earth," Japan, Uzbekistan, Qatar)
Best Supporting Actress: Samantha Ko (Ko Shu Chin) ("A Sun," Taiwan)
Best Newcomer: Jackson Yee ("Better Days," Hong Kong, China)
Best Screenplay: Bong Joon Ho and Han Jin Won ("Parasite," Korea)
Best Editing: Yang Jin Mo ("Parasite," Korea)
Best Cinematography: Dong Jin Song ("The Wild Goose Lake," China, France)
Best Original Music: Karsh Kale and The Salvage Audio Collective ("Gully Boy," India)
Best Costume Design: Pacharin Surawatanapongs ("Happy Old Year," Thailand)
Best Production Design: Lee Ha Jun ("Parasite," Korea)
Best Visual Effects: Tomi Kuo and Renovatio Pictures ("Detention," Taiwan)
Best Sound: Kureishi Yoshifumi ("Listen to the Universe," Japan)
Selamat untuk para pemenang!